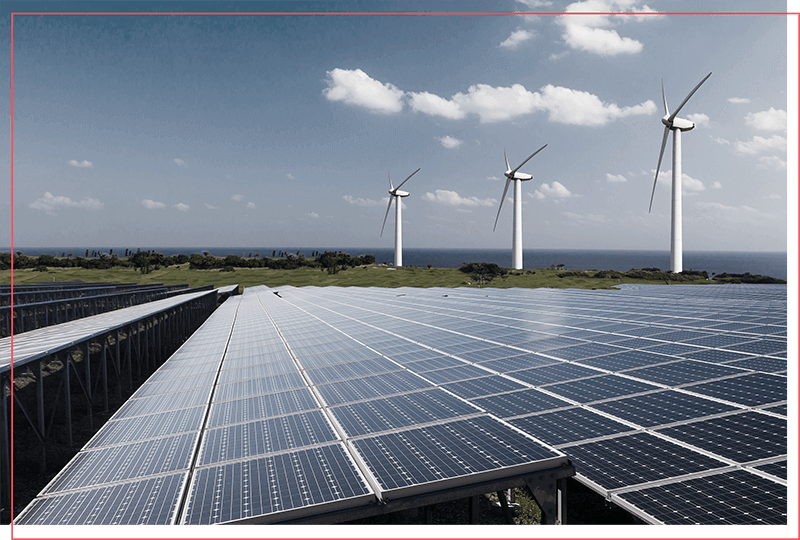 Renewable Energies and the Environment
BAUM NOTAIRES aim to assist you in creating your renewable energy production projects, through all aspects, from land management to auditing and financing.

BAUM NOTAIRES has been involved for over 20 years in the development of renewable energies, in the research of energy transition and environmental preservation and will accompany you through the regulations and legal issues involved in the development of green energies.
BAUM NOTAIRES, a partner in your transition in energy
BAUM NOTAIRES advises the energy industry, energy project developers, banking institutions specializing in the sector and investment funds, on securing the establishment and long-term operation of photovoltaic and wind farms, as well as all projects that make use of renewable energy production (biomass cogeneration plants, hydroelectric plants, hydrogen production stations, etc.).
Thanks to its acclaimed expertise in project finance and the sales and acquisition of renewable energy projects, BAUM NOTAIRES address problems in the fields of construction, operation, maintenance, and any dismantlement issues.
Renewable energy production: Complex legislation regulations
From a legal perspective, renewable energies are subject to energy law, urban planning law, civil law and environmental law. This particular regulatory framework requires cross-disciplinary skills and a thorough understanding of the sector. Thanks to its global and operational approach, BAUM NOTAIRES assists you at all stages of your project:
analysis of land planning ;
preparation of the contractual documentation relating to the calls for tender;
negotiation and drafting of the agreements necessary for the control of the land (long leases, construction leases, temporary occupation permits, etc.);
negotiation and regularisation of easements;
drafting and negotiation of financing agreements;
legal audit dedicated to the financing or transfer of the operating company.