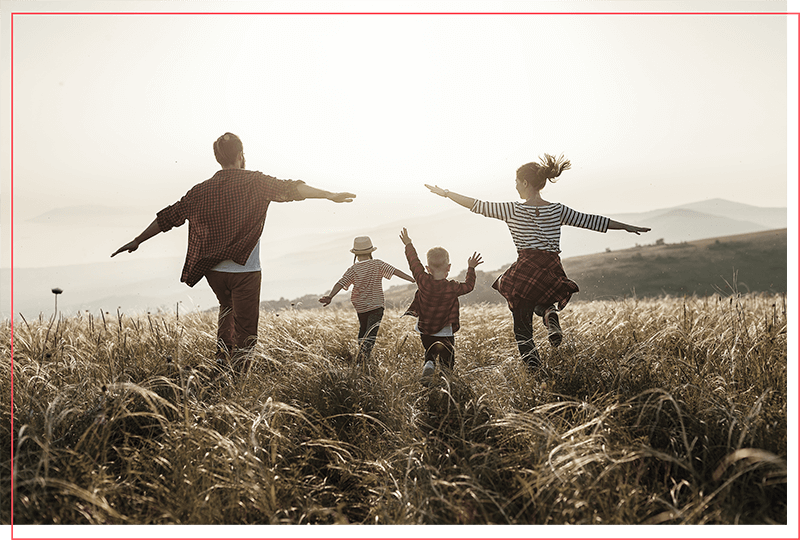 BAUM NOTAIRES assists you at every important stage of your life and those of your loved ones. We advise you to ensure the protection of your family and your assets and to anticipate the future.
BAUM NOTAIRES puts its legal and fiscal expertise at your disposal to answer questions relating to the organisation of your life as a couple, your inheritance, transmission, donation and the valuation of your assets.

Management and transmission of assets
BAUM NOTAIRES takes care of the management, valuation and transmission of your private or professional assets. We evaluate your assets or those of your company in order to optimise their use and profitability, with a view to securing your future, the future of your ascendants and descendants, and investing in new projects.
In partnership with your bank advisors and accountants, we determine and implement a tailor-made strategy to make your capital grow while exposing you to a minimum of risk.
Cohabitation implies rights and obligations and has consequences on a daily basis. BAUM NOTAIRES advises you on the legal regime best suited to your relationship: cohabitation, PACS, with or without a marriage contract, joint ownership, indivision by succession, division of assets, etc.
We also accompany you throughout your life as a couple, adapting a legal framework according to the evolution of your family and your assets.
Family Succession planning
BAUM NOTAIRES will assist and advise you in your best interests in the preparation of your inheritance: the will, a classic or gradual donation, residual, transgenerational, posthumous mandate, or any choice of applicable law.
The notaries public and staff of the BAUM law firm will furthermore assist you at each stage of the settlement of your estate, in order to draw up the necessary documents and meet the administrative and fiscal obligations:
affidavits;
succession declarations requiring a complete assessment of the deceased's assets;
deeds for the transmission of assets to the heirs (notarial certificate of ownership and title deeds);
completion of formalities with the various organisations and banking institutions.
Divorce settlements and liquidation of assets
Whether it is agreed or contentious, divorce is always a delicate subject that requires the sound advice and optimal availability of an expert. BAUM NOTAIRES are by your side to facilitate the settlement of your divorce and to assist you during these difficult procedures (e.g. liquidation and distribution of estate), we are always seeking to preserve the interests of both parties.
With the utmost discretion and our special attention, Nicolas Prud'homme, Nicolas Grunwald, Héloïse Gautier-Dufour, Stéphanie Valero and Cécile Guillois, your expert notaries public for family and estate law at BAUM NOTAIRES, will help you to put in place the legal tools you need to safeguard your interests, so that you can meet the demands of modern family life and the tax constraints that are implied.