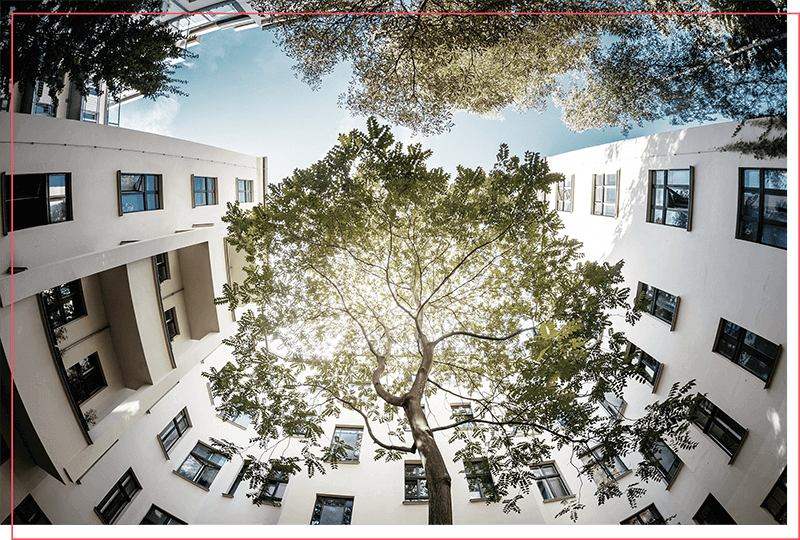 Real Estate and Private Financing
If you wish to buy or sell a property, it is mandatory that the transaction be recorded by a notary public. It is the notary public who ensures the legal certainty of the transaction.
As a specialist in real estate law, BAUM NOTAIRES advises and drafts the deeds required to set up and validate sale and purchase transactions. We provide our expertise at every stage of your real estate projects, to secure your investments and advise you in your choices.

Real estate for private customers
BAUM NOTAIRES assists you in carrying out your real estate sale, purchase or rental project in Paris and in other regions:
appraisal and valuation of a property for sale;
acquisition of land for construction and building projects;
setting up the statutes of the Société Civile Immobilière;
signature of the preliminary contract, the final deed of sale, or a notarised lease;
regularisation of sales before completion;
advice on real estate asset management;
development of personalised tax and asset optimisation packages.
As a guarantor of the legal security of your real estate transactions, BAUM NOTAIRES assists in the preparation of files and the review of documents required to complete the purchase or sale of the property, including
property diagnostics ;
town planning approvals;
mortgage statements;
analysis of the origin of the property;
any servitudes;
legal organisation;
relations with banks.
For the financing of your primary property acquisition, your rental investment or your renovation projects, BAUM NOTAIRES is by your side.
The office
can help you with :
analysing the documents in the mortgage file ;
drafting of mortgage contracts;
drafting deeds of warranties.
In addition, we assist you in the event of the redemption of your mortgage, in order to ensure that the mortgage guarantees required by the bank are taken out on your property.
The team of BAUM NOTAIRES' Real Estate and Private Finance department, headed by
Claire Lubin
,
Nicolas Grunwald
,
Stéphanie Valero
and
Yohann Zermano
, ensures that your transactions are carried out with complete peace of mind and as swiftly as possible. For multidisciplinary cases, BAUM NOTAIRES can provide a dedicated team of collaborators, under the supervision of one or more notaries public.